About Branson
What's New & Coming Soon
Branson's New Landing
Down town Branson brings Major Landing .
This is going to put Branson on the World Map as the #1 Hottest and most talked about entertainment center in the World. Be watching!! All popping us this Spring.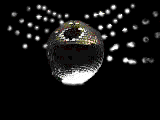 Branson Landing's first shop will open April 12th, 2006.
On the waterfront, Belk department store, Bass Pro Shops, many other shops and restaurants, Hollister, Sullivan's Steakhouse, Victoria's Secret, Simply Red Salon, Ann Taylor Loft, Famous Dave's Barbecue, The Children's Place, Best of Branson, Budweiser Shop, Cardinals Clubhouse, Chico's, Coldwater Creek, The Fudgery, Nail City and White House Black Market.
all are "in various stages of completion."
Branson Landing is scheduled to have its grand opening in May.
Bass Pro is scheduled to open in June, with the hotel and condominiums opening in the fall.
http://www.1god1.com/html/area_map.html
Link To Branson Map.
Television News
Our White House Shows will be filming for TV this spring. Be in oiur audience for the filmings.
Click camera's below and visit Branson Landing Site to watch the Video. Exciting Update video.